It seems that a trend is afoot. Folks are taking "regular" Barbie Dolls and turning them into coily-haired goddesses. A visit to the Mattel website (www.mattel.com), revealed only one Black doll:
However, dolls like this are showing up: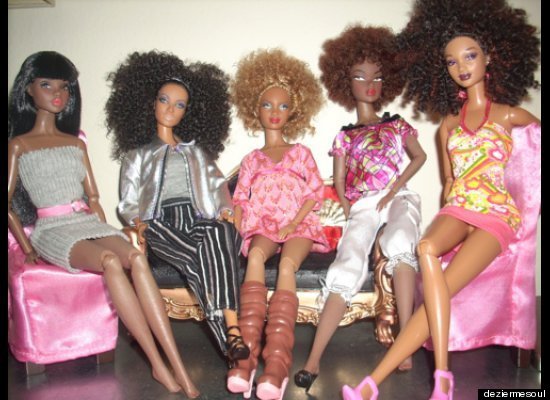 Can you say GORGEOUS!!!!? Wow, if only such dolls were readily available. The thing is, it sounds like the "regular" hair can be converted to coily glory with hot water and pipe cleaners (
http://www.huffingtonpost.com/2011/12/14/natural-hair-group-in-geo_n_1149574.html?ref=hair-beauty
). Would it really be that difficult for Mattel to figure out how to manufacture such dolls? I guess it's going to take significant consumer demand before such adjustments are made. What do you think? Would you buy one?